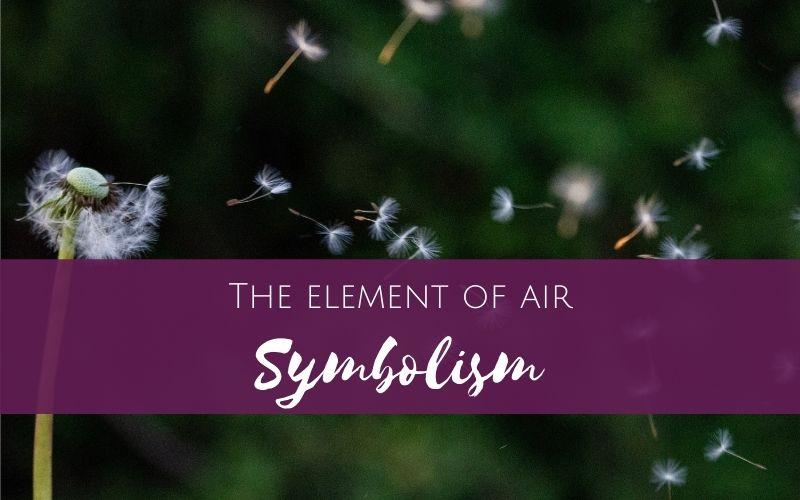 As a plant priestess, synchronizing with nature is fundamental to the way we live and learn. Each element has its gifts and lessons to provide perspective into our lives. 
If I look at herbalism through the lens of the elements, I come up with interesting ways of interacting with the herbs for body and spirit. There are so many plants and herbs to use and focus on! Using the elements as a framework for herbalism and nature centered spirituality is a way to deepen into elemental symbolism and more. 
Which herbs symbolize air to you? Which part of the plant symbolizes air? Which herbs help the health aspects of air?

Things  that can be associated for symbolism of air: birds, anything that has wings, anything that floats are flies on the wind. And in the herbal world, you can think of all those things that fly on the wind such as dandelion seeds and pollen. 
Join Erin LaFaive for live mini-lessons on the video podcast HERBS (Herbs with Erin – Remedies for Body and Spirit). This month is all about the element of air.
This Video Podcast takes place every Tuesday in the Full Circle Herbals Facebook page, Plant Priestess Exploration Facebook group, and Full Circle Herbals YouTube channel.
NEW TIME~ 6pm CST
Facebook page https://www.facebook.com/fullcircleherbals/ 
Plant Priestess Exploration Facebook group: https://www.facebook.com/groups/plantpriestessexploration 
Overwhelmed by studying herbs?
Don't know where to begin?
Start Now!  Using the step-by-step workbook for learning herbalism with ease.
Learning Herbalism Workbook, details found by clicking here. 
VIDEO TRANSCRIPT: Element of Air – symbolism