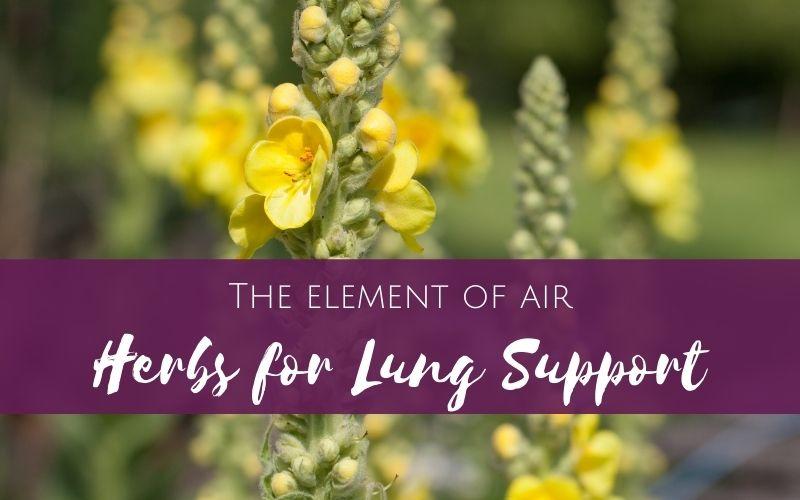 In this episode, I explore various herbs that support the lungs such as elecampane, mullein, and coltsfoot. Herbs can help soothe symptoms of colds, allergies, and other lung concerns. Herbs can also be used in advance to support the whole system and as a preventative measure. Find out how elecampane can both act as an antitussive and expectorant. 
Join Erin LaFaive for live mini-lessons on the video podcast HERBS (Herbs with Erin – Remedies for Body and Spirit). 
This Video Podcast takes place every Tuesday in the Full Circle Herbals Facebook page, Plant Priestess Exploration Facebook group, and Full Circle Herbals YouTube channel.
Overwhelmed by studying herbs?
Don't know where to begin?
Start Now!  Using the step-by-step workbook for learning herbalism with ease.
Learning Herbalism Workbook, details found by clicking here. 
VIDEO TRANSCRIPT: Element of Air – Herbs for Lung Support