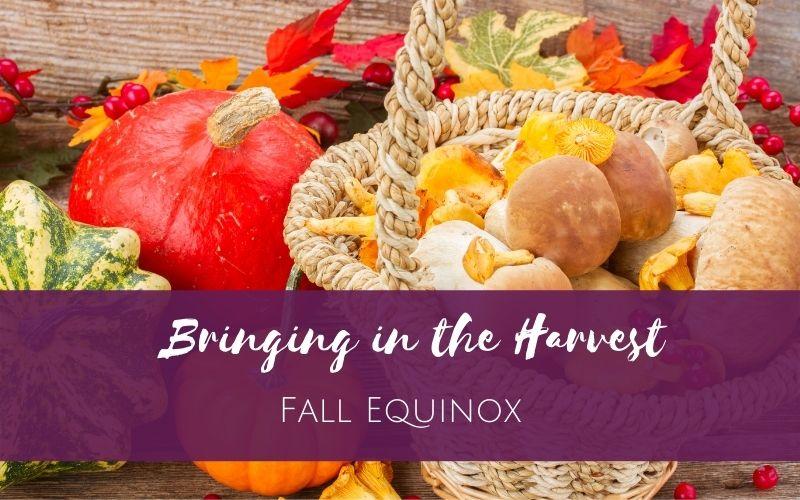 Humans harvest plants for Humans harvest plants for 
– Food for sustenance,
– Fuel for cooking,
– Fibers for clothing.
We harvest plants with 
– Medicine for sickness,
– Vitality for energy.
Humans harvest plants for pleasure of
– Scent to entice,
– Sight to enamor,
– Taste to sweeten,
– Touch to soften,
– Mood to relax,
– Spirit to connect. 
On the Fall Equinox and throughout we can use this cycle to reflect on all the things we harvest in our lives. One of the definitions of harvest is a "consequence of effort or activity".  
Humans harvest
– Ideas
– Feelings
– Adventures
– Relationships
– Homes
– Things
– From the seen to the unseen.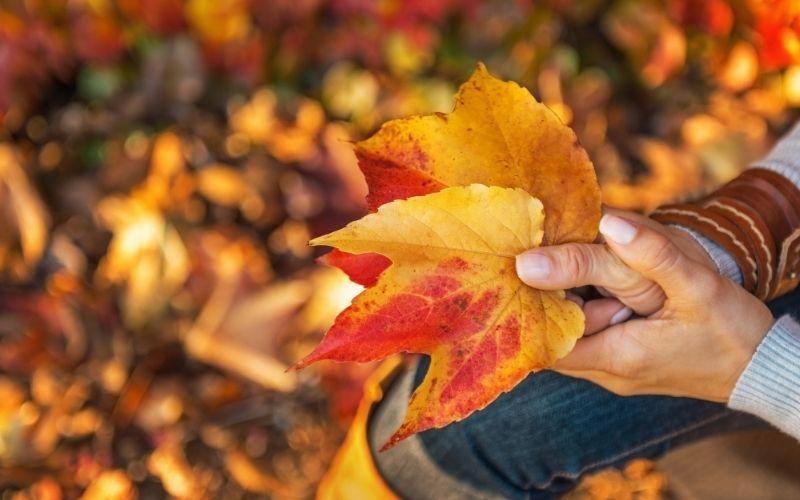 As we stand in the balance of light and dark,
As the wheel of the seasons moves towards dormancy,
away from expedient growth,
 
What have you harvested since the spring and summer?
Are all of the harvests good?
Did you harvest something before it ripened – on purpose or accident?
Is there something that needs to be composted to turn into something more useful?
Is there something that simply needs to go into the fall fires?
Every season is a time to reflect how it applies to our human lives. This is a way to reconnect to our place in nature. To synchronize with that which we are made from. 
A message from the Mother of the Harvest:
"Rest your well used muscles, the activity felt good during the summer and so does rest and being held. Don't run away from the memory of the challenging harvests; of things you wish never ripened to fruition. Autumn looks like dying and decay. In your culture this part of the cycle isn't valued. You run, you hide, trying to pretend it's not happening. You feel death is the END. It's a transition to another part of the cycle.
Don't let what you see outside make you feel that death is here. Don't try to run away from this feeling of death with more activity, and lights, and presents, and parties, and faster, faster, more, more! Ease into the transition of dormancy and hibernation just like nature does – slowly, one step at a time. Rest, slumber, reflection, and slower moving feels SO good! Soon you'll be easing into spring. All in good flow."
If you love the FEEL of fall equinox consider creating a personalized celebration using the Fall Equinox Planning Pages. I'll send you the  first three pages of the Planning Pages through email when you register here: https://bit.ly/3mWHniu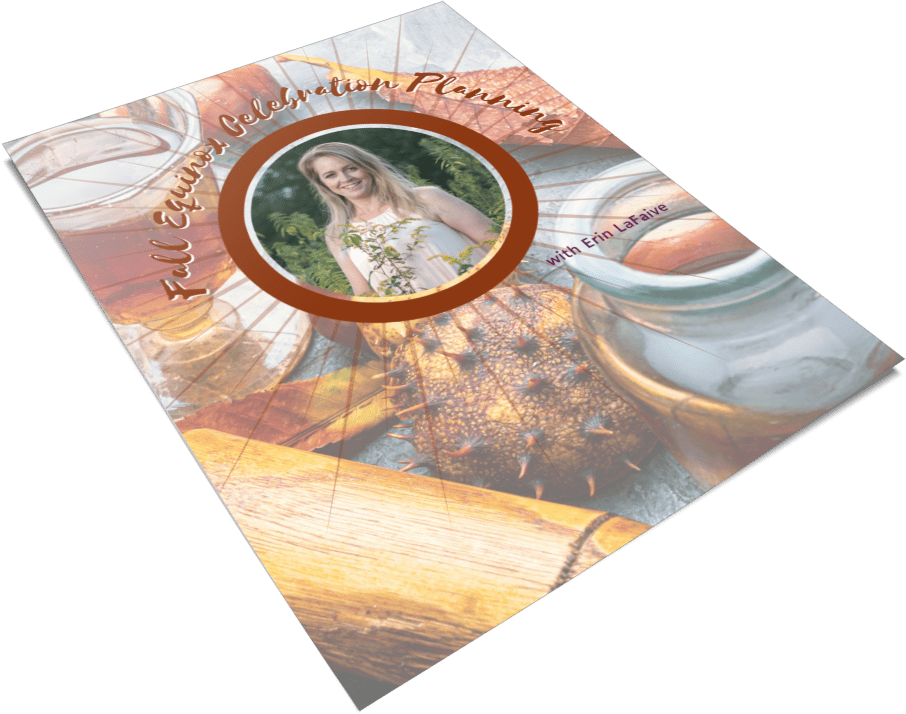 Erin LaFaive is an herbalist and Plant Priestess with Full Circle Herbals.
"I came about the name Full Circle Herbals because I like all aspects of herbs from growing, harvesting, using, preserving, teaching, and creating.
Some people like growing herbs, others would rather purchase herbs to make remedies and crafts. Some people like teaching about herbs more than growing them. I like all of it! From seed to soil, to body, mind, and spirit.
That's what you'll find  here ~ teaching, making, growing, seed saving . . . the Full Circle of herbs.