How to Learn Herbalism eCourse
with Erin LaFaive
Answer the calling of herbal knowledge in a way
that is easy-to-learn and empowers you to use
plants in your life an eCourse series to learn,
understand, and use herbs.
Starts Nov. 20, 2019
If you are trying to learn
Herbalism
but are frustrated or overwhelmed – THIS is for you!
AT LAST: Answer the Calling of Herbal Knowledge in a Way that is Easy-to-Learn and Empowers You to Use Plants in Your Life
You can enjoy everything herbalsim has to offer – with full self-confidence
You're being called to learn and use herbs...
but you're overwhelmed
You're not sure where to start, what sources to trust, or how to honor
this calling without spending countless hours figuring it all out yourself.
Or maybe you've started your studies but now you're feeling
lonely and are losing momentum…
You don't have to do this alone!
The study of herbalism is a sacred calling.
And you don't have to struggle to gain your knowledge – there's an easier way.
Hi Erin- just wanted to let you know how much I enjoyed this course! I have purchased a couple of the books you recommended and, along with the materials from this course, I have some tools to become a [plant spirit medicine] PSM goddess! Thank you!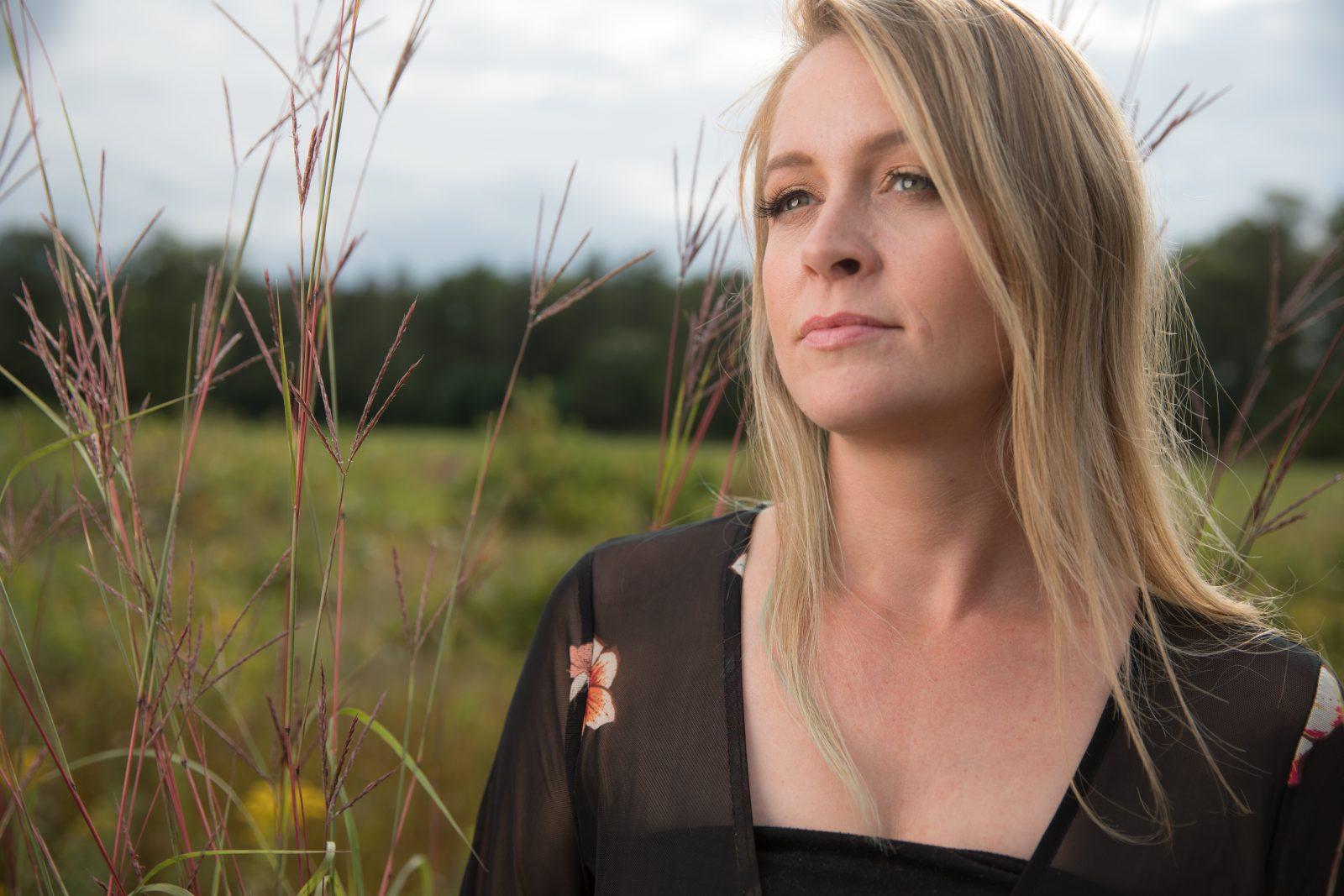 Hi, I'm Erin LaFaive, Herbalist and Plant Priestess
I've been where you are today – overwhelmed, unsure what to focus on first, lonely in this endeavor  – you don't have to study alone! (Or be overwhelmed any longer!).
Now, you can have access to the methods I created to help increase my speed and efficiency of learning and utilizing herbal knowledge.
Since my days of gardening as a child in Wisconsin, I've always been captivated by plants. During my teen years, I began my self-studies in herbalism – and like you, I was passionate about the topic, but overwhelmed with the information and a bit lost (and lonely) about how to continue.
I've been studying and practicing nature spirituality for decades. I believe there are multiple ways to use and experience plant life including the Plant Priestess perspective.
They soothed me in times of trouble. They were always there for me. It's as if I could sense their encouragement.
I formalized my herbalism training with Gigi Stafne of Green Wisdom School of Natural and Botanical Medicine. I also earned a bachelor degree in Geography with an emphasis in Natural Resources Management and then on to earn a master degree in Environmental Studies.
I've worked in three greenhouses learning to cultivate and care for herbs, vegetables, shrubs, and trees. Also, I've taught thousands of people of all ages about herbalism, horticulture, and environmental subjects for well over 10 years.
I worked for a federally recognized shamanic wiccan church for six months, interned with a cultural healing center with a tribal nation, and experienced other ways of knowing through ceremony, ritual, sacred fire circles, sweatlodges, and other activities.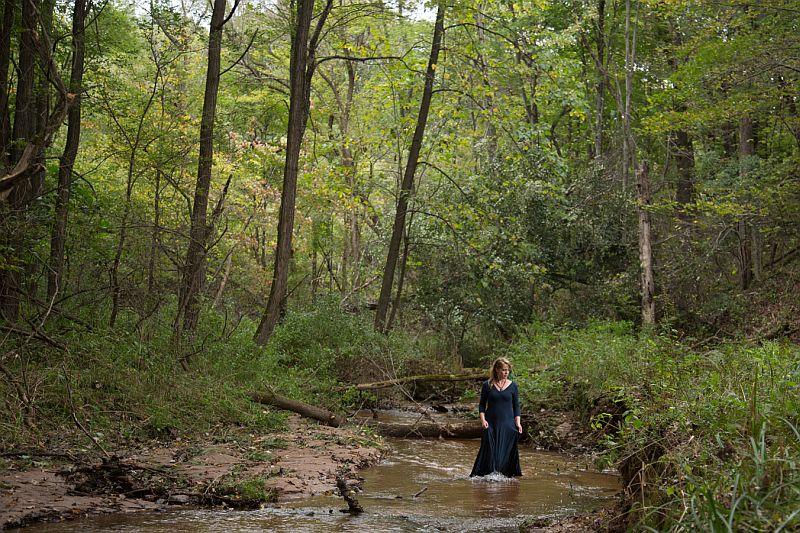 As a Herbalist & Plant Priestess, my passion is using my knowledge of herbs to help others.
When you reconnect to plants, you reconnect to yourself. And I want you to be able to enjoy everything that herbalism has to offer – including that reconnection, better health, and finally being able to answer your calling easily.
My hope is I can gift you a new process, understanding, and self-confidence with your herbal path.
I took Erin's online plant spirit medicine class. It was easy to follow for someone who is new to herbs and very informative. Erin made learning about herbs easy and fun. I loved the easy-to-use forms and as an Aromatherapist I want to use the forms in my work. I would highly recommend taking Erin's classes and personally look forward to more
Knowing how to better integrate the magic of plans  into your life – for better health
Having a trusted guide on your herbal journey  so you're supported – and no longer alone.
Building your knowledge – in an organized way so you retain what you're learning
Allowing your herbal interest to unfold and take root surrendering to the inner call to learn more about herbal magic
Connect to herbs and yourself!
An eCourse series designed for dual learning experience with a learn-at-your-own-pace content through pre-recorded videos and activities. designed to help you have a new way of seeing, experiencing, and learning about herbal magic.
You don't have to figure this out on your own!
In the first four modules, you'll  focus on one plant – and then use the learning framework to apply it to any other plant you want to study. 
Here's what you'll learn:
Module 1: Exploring your Herbal Journey Story 
NEW Module 
We'll start with this module so that we can set a good foundation to learn those herbs. You'll need to recognize when your mindset needs an adjustment to strengthen the roots of deep enjoyment in the learning process. 
You'll learn:
How mindset affects the herbal learning journey 
Useful ways to explore your story
How to support yourself and recognize areas of self sabatoge to your herbal learning journey
And more!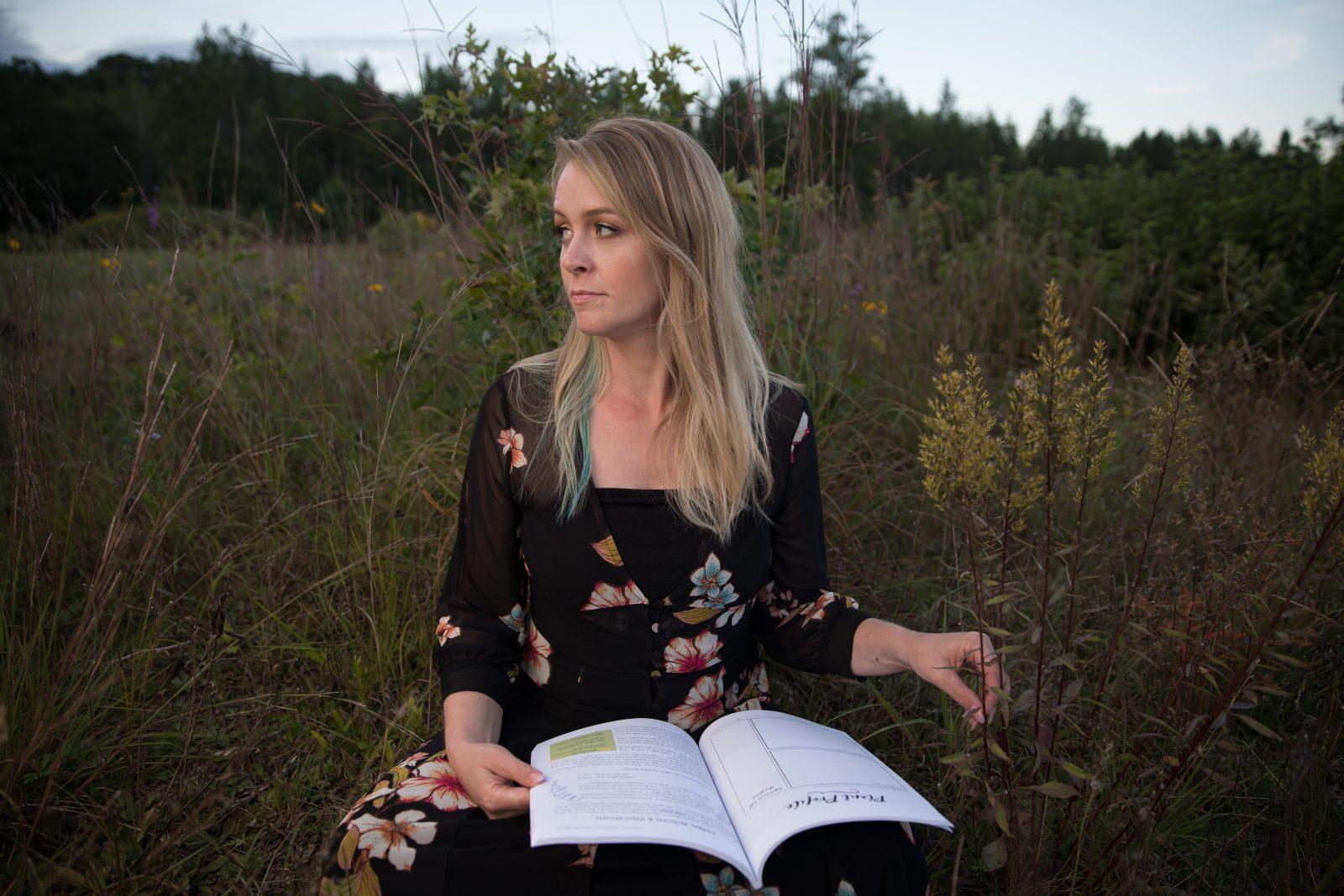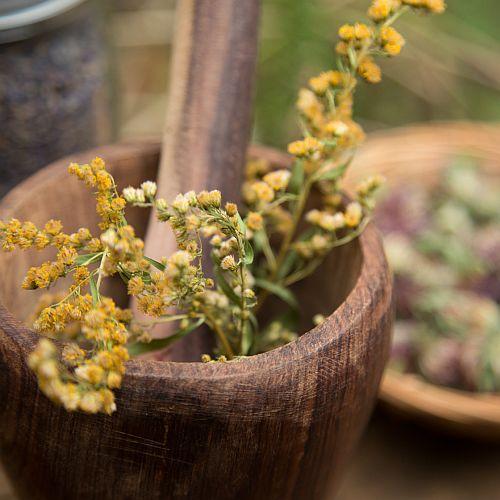 Module 2: Plant Identification 
Plant identification is useful in herbalism whether you'll be growing, wildcrafting, or just purchasing dried herbs. 
You'll learn:
Basic terms for plant identification  
Components of a plant profile –  a useful tool to herbal knowledge collection and retrieval
How to track your learning progress so you are in no danger of getting stuck (or losing momentum)
And more!
Module 3: Herbal Actions and Herbal Indications
You want to know how and when to use a plant? – especially to help with a specific condition or ailment – this is what you need!
You'll discover:
The difference between herbal actions and herbal indications
How to think about plants and herbal actions as it relates to your specific health goals
A proven method for internalizing herbal knowledge– and a framework for doing it over and over with all plants
And more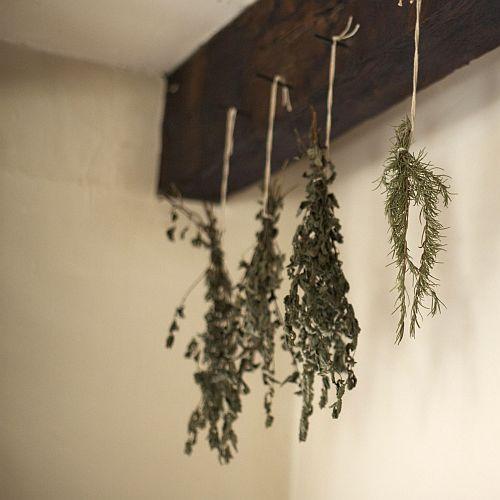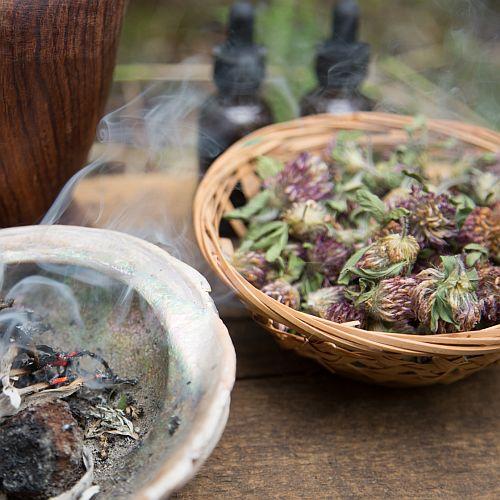 Module 4: Putting Herbal Knowledge into Action
Your learning is not just for the memorization or the academic pursuit of plant knowledge – you want to use herbs in your daily life to have deeper connection to plants and to your own health.
You'll learn:
How to use plants in recipes with a focus on your own health goals
How to organize which plant recipes you want to try – and track the results of your efforts
The best ways to deepen your knowledge of plants – especially when remedies don't turn out as expected (or taste so bitter you want to spit them out!)
And more
Module 5: Experience Herbal Magic
Learning about plants also happens on an intuitive level. You'll want to develop a deeper relationship with yourself and the whole plant world – and it can be fun!
You'll experience:
How to move beyond just using plants in recipes – and getting a deeper value from them
15 suggestions for fun ways to interact with plants so you're deepening your knowledge and relationship
Proven tips to maximize your learning – that can be applied to any plant!
And more!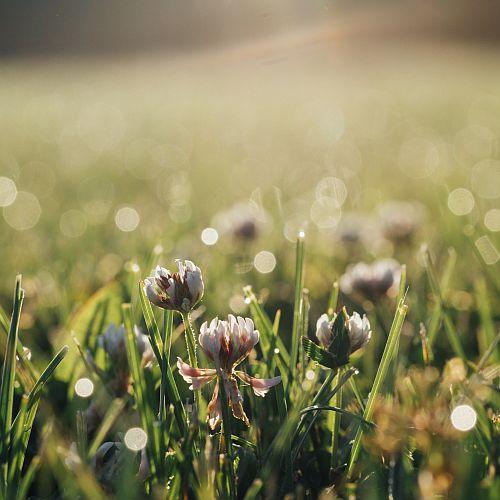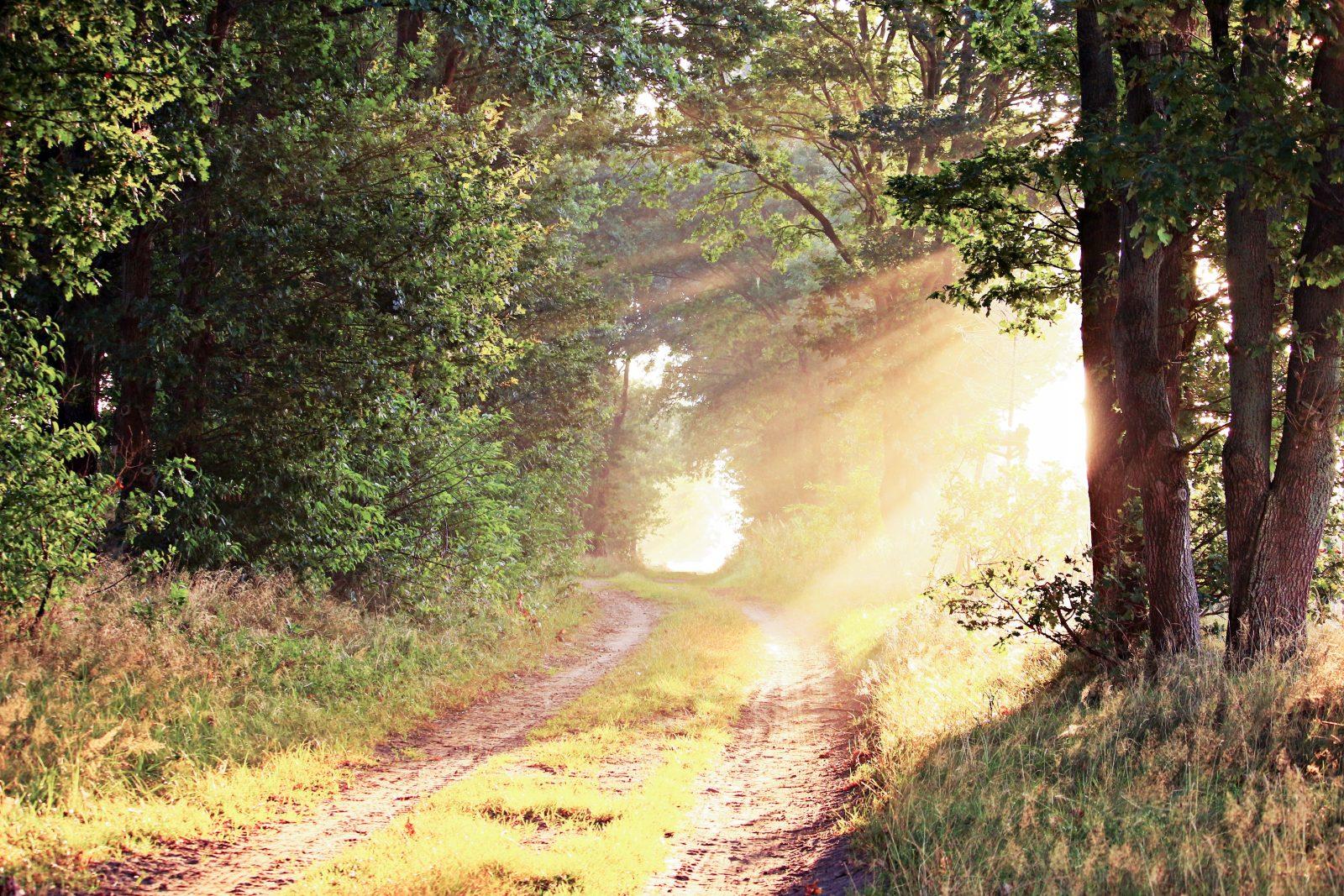 Module 6: Maintaining Momentum
Learning herbs can be daunting and overwhelming. There are ways to overcome these feelings. 
You'll learn:
Goal setting and other tips to keep the herbal learning momentum going
Fun tools to unstuck yourself – I've created some ways to easily move past any resistance you might have while learning herbs
Module 7: Growing, harvesting, and drying herbs
You'll learn:
Methods to grow herbs  – including in ground and container style
How to harvest herbs  – what is the best way and time to harvest herbs? I'll tell you in this lesson. 
Ways to drying herbs – there are several ways to dry herbs and I'll show you some easy and economical ways.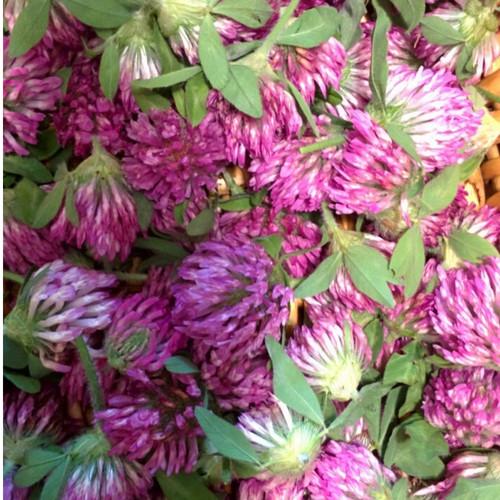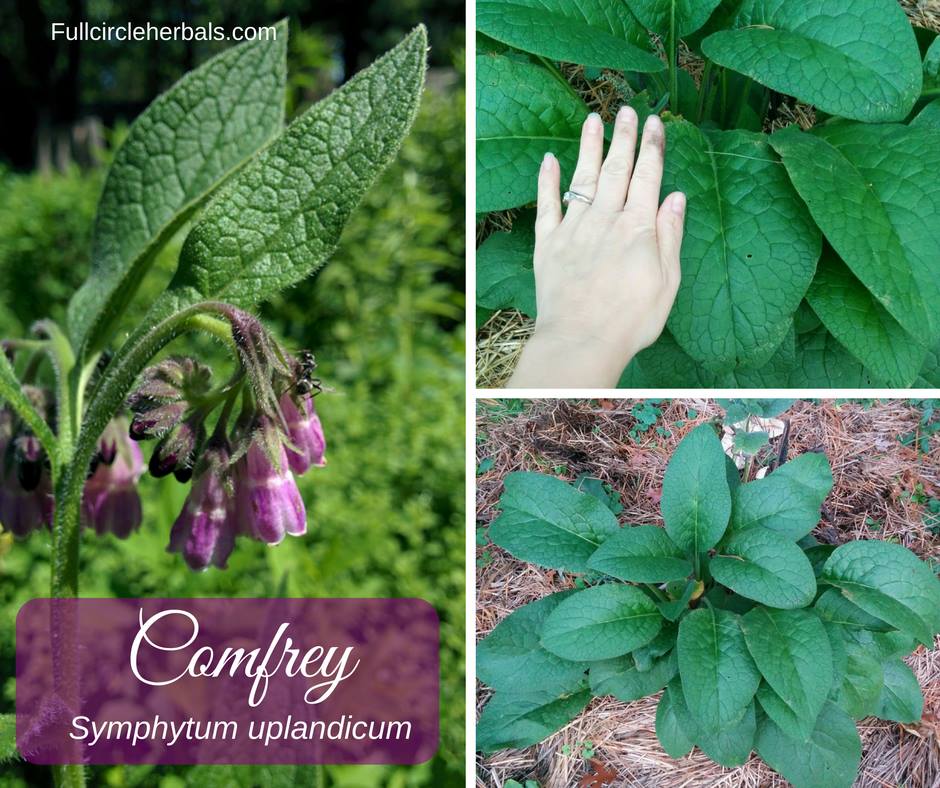 Module 8: Herbal First Aid
Herbal remedies are needed on the spot for unexpected issues when hiking outside or flying in a plane. 
You'll experience:
5 herbs to pick fresh in nature for herbal first aid– on the spot care
Creating a herbal first aid kit to be prepared for any travel situation 
Module 9: Remedy Making
Learn to create herbal remedies for your personal use with these herbal applications – salves, tinctures, poultices, tisanes, and decoctions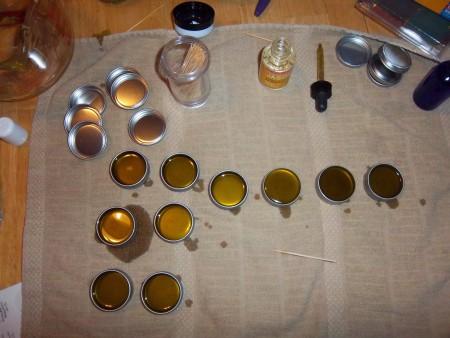 "Hi Erin, thank you so much for putting together this course! I've always appreciated plants, and you have helped me to go deeper into my understanding of their true beauty. I'm excited to use the tools and advice you've shared in this course, as I continue to build my knowledge of plant spirit medicine! "
You're going to learn practical, hands-on techniques to learn any plant – and have a map to continue your learning so you don't feel overwhelmed again.
Wondering how we'll cover all this?
Great question!
When you enroll in this ecourse, you receive:
8 + pre-recorded videos – so you can learn at your own pace (and re-watch them as much as you need). One video will be released each week so you're not overwhelmed!
4  Live video lessons – each week, starting Nov. 20, 2019, Wednesdays at 7pm CST 
Activities with each module  – with worksheets and templates – so you're building your knowledge base (these can be used over and over for any plant you want to study!)
PDF handouts that go with each video
Access to the private Facebook group "How to Learn Herbalism" for support along your journey
Introduce you to at least 20 plants
A total of 13 hours of video and 177 pages of handouts, worksheets, templates, and other learning material. PLUS the 120 page of the digital "Learning Herbalism Workbook" (first edition) PLUS 29+ pages of the workbook sheets in fillable format. 
Everything is step-by-step in an easy and organized learning process…
… so you can see your own progress throughout the course and beyond. (And if you've already started learning but lost momentum, this will get you back into motion!)
And you're protected by my 7-Day Money Back Guarantee:
I'm so sure that this ecourse will help you learn about plants and organize your knowledge, I am offering a NO-question-asked 7-day money back guarantee.
Go through the videos and complete the exercises and worksheets. If you don't feel like you're gaining a deeper understanding of herbalism, after doing the exercises I'll refund your investment in full.
Are you ready?
Or do you still have a few questions?
Below, I've included a few of the questions I hear most frequently, and their answers, to help you decide if this program is a good match for you.
Q. How much experience do I need to have?
A. You don't have to have any! This course is perfect if you're just starting to learn about herbalism or you've been on the journey for years and want to find a new way to organize and learn information.
Q. What supplies do I need to take this eCourse?
A. Don't worry! You don't need to have a kitchen full of exotic plants or spend hundreds of dollars on fancy equipment. I'll walk you through a few basic things you need (and you can borrow books from your local library). I won't ask you to invest hundreds of dollars on additional supplies!
Q. How much time will it take to complete the course?
A. This is an at-your-own-pace course EXCEPT for the Nov. 20, 2019 round. It's live + pre-recorded courses. Each week you'll need 45 minutes to 1 hour to watch pre-recorded videos; 1 hour for the live video lessons; and the rest is up to you on how much you want to put into the activities. Access to the course is yours for the life of the eCourse. 
Erin LaFaive's Plant Spirit Medicine course is a refreshing change from many other herbalism courses I've taken. Her love of plant medicine and gentle encouragement to students is wonderful. The printouts and resources she offers are excellent in keeping my herbal studies organized. What I love most about this course is that it gets into more than just the scientific information of plants. Respecting nature, getting to know the plants you're working with, learning to become aware of, and honoring, the energy and essence of the plants…this is an important part of Plant Spirit Medicine, and Erin encourages it in each lesson. I will definitely be taking more courses from Erin in the future!
I've have totally had my life changed by this course.
Ready to enhance your learning of herbalsim with an experience guide and as a member of a like-minded community?
Yes, Erin, I'm ready to dive into herbalsim!
Enroll me in Herbal Magic
I understand that for my investment of $249 I receive:
16 recorded videos

13 worksheets you can use over and over

Access to the private Facebook group "How to Learn Herbalism"
And I'm protected by the 7-Day Money-Back Guarantee.
Do you want more 1-on-1 time with me?
For an upgrade of just $200.00 ($449 total), I will personally look over any of your work and give you detailed feedback AND give you personalized assistance from me on your plant profiles. Also, 2 group session mentoring meet-ups through Zoom (kinda like Skype). 
 (And you get everything else listed above!)
Learning more about Herbalism is a worthy calling – and I want to help you learn easily and quickly – with a proven system that simplifies your knowledge and keep it organized.
I can't wait to help you on this path!