Herbal Book of Shadows Toolkit
with Erin LaFaive
Are you interested in cultivating a collection of herbal information? Would you like to acquire more experiential knowledge focused on your spiritual and physical needs? Start here!
$49 Join here
Have you wanted to start a personal collection of herbal information, but didn't know where to start? 
Do you want to incorporate herbs into your life for wellness and spiritual practice? 
The Herbal Book of Shadows Toolkit provides guidance on:
getting started and reducing overwhelm 

staying organized during the learning process

incorporating herbal knowledge into your life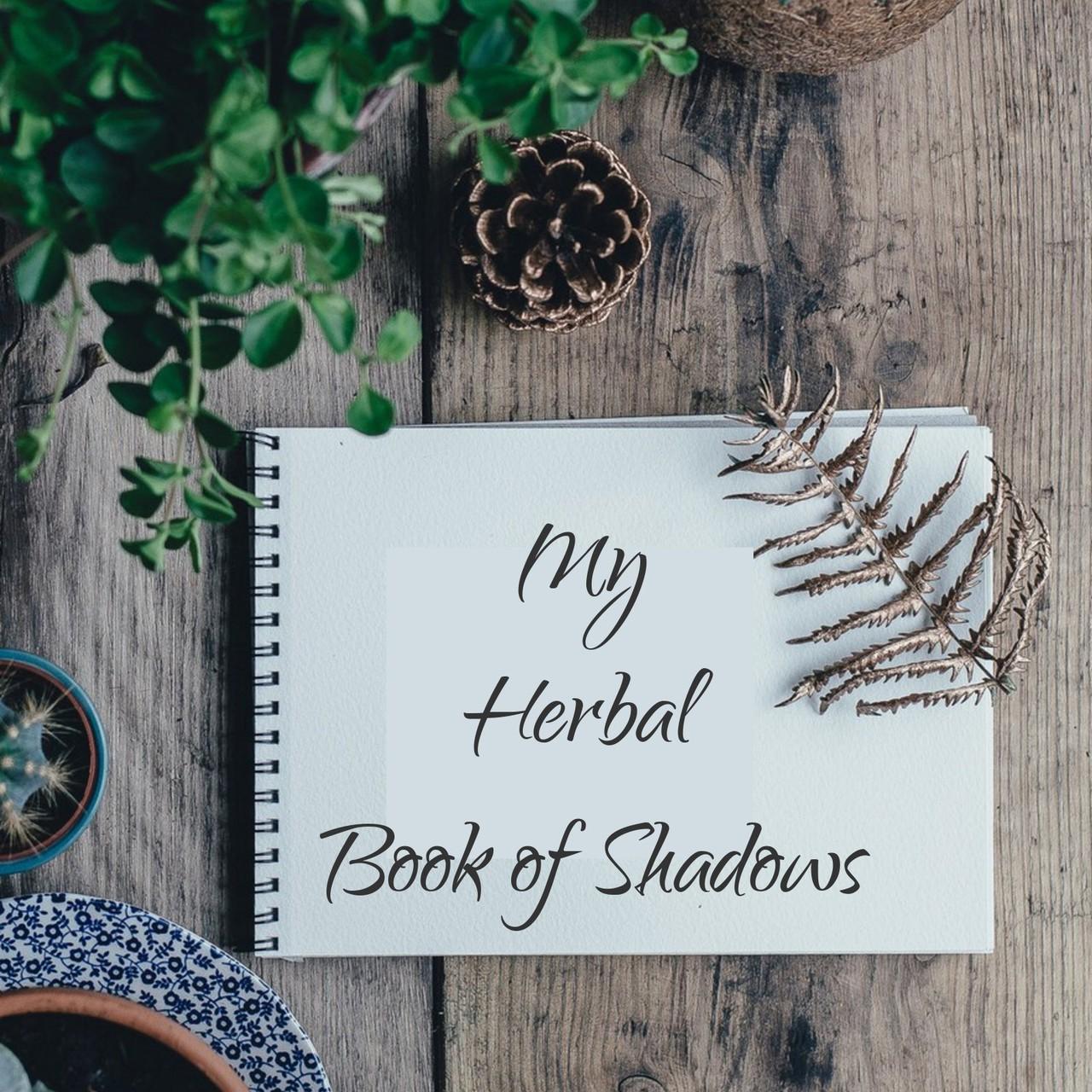 What is an Herbal Book of Shadows?
A collection of herbal knowledge, recipes, and experiences. Sometimes these are called materia medica, plant profiles, or herbal journals.
In years past, wise wo/men, herbalists, and healers were said to have all their knowledge in a secret book. Many times these people were called witches who were simply herbalists. In order to protect their identity AND pass along the herbal knowledge they hid it within stories, poems, songs, and other creative works.
The term Book of Shadows was likely coined by Gerald Gardner in the late 1940s. He learned about pagan teachings and traditions from several groups and later created the Gardnerian tradition of Wicca. He belonged to a coven, which is a group that gathers regularly to celebrate holidays, have ceremonies, and learn spiritual practices. These teachings were usually held by the Priest or Priestess in one book – later called a Book of Shadows by Gerald.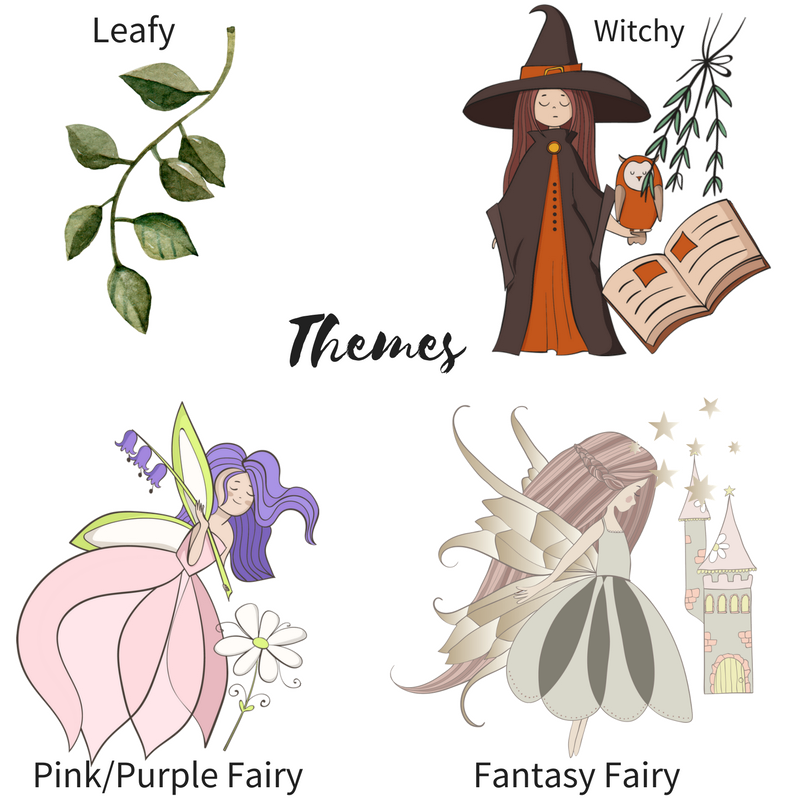 ↑ Check out the preview of four designs, worksheets, and the membership site where everything is housed.
Included in this toolkit:
Video lessons –
Trees – Barberry (berberis vulgaris, berbe  thunbergii), Black walnut (juglans nigra), White willow (Salix alba)
Shrubs – Black Elderberry (sambucus nigra, sambucus canadensis), Oregon Grape Root (Mahonia aquilfolium), Crampbark (Viburnum opulus), Rowan/Mountain ash 
Flowers – beebalm (Monarda fistulosa), Feverfew (Tanacetum parthenium), Marigold (Tagetes spp.)
Leaves – Comfrey (Symphytum officinale), Plantain (Plantago spp.), Mullein (Verbascum thapsus)
Roots – Marshmallow (Althea officinalis), Dandelion (Taraxacum officinale), Burdock (Arctium
lappa)
Drying herbs – techniques about how to dry herbs
4 longer videos from a previous Herbal Book of Shadows Challenge

Templates 
Templates in all 5 themes (shown above)
Wish list template – keep track of all your herbal supply wants and needs
Plant Profile template  – 5 pages long 
Herbal Recipes template 
Plant memories journal page 
Herbal Inspirations templates 
Spring Equinox, Fall Equinox, Winter Solstice, and Summer Solstice celebration planning sheets 
PLUS:
5 Herbal Book of Shadow cover pages 
Worksheets are available to download, print, and electronically fillable.
and more! I'll be adding more templates for your herbal book of shadows to make it fun and empowering. 
You have access to all this for as long as this program exists, no yearly fee.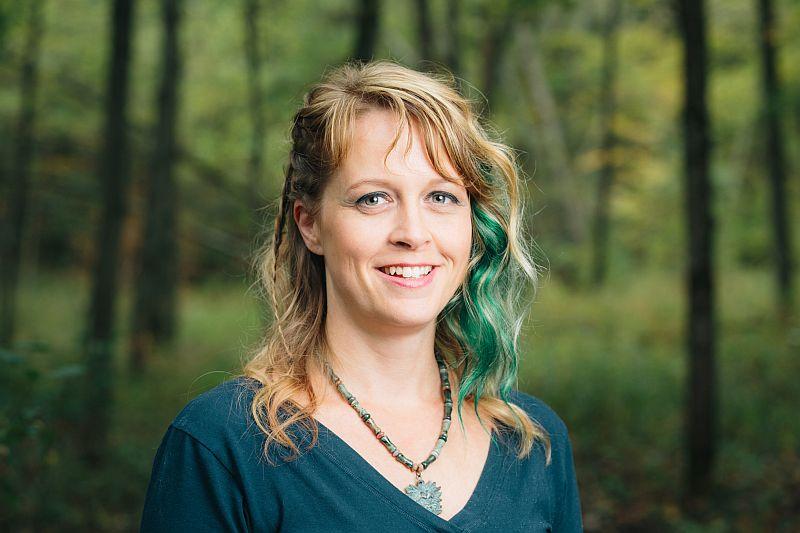 About Me
Hi, I'm Erin LaFaive, Master Herbalist and Plant Priestess. I've been studying and practicing nature spirituality for decades. I believe there are multiple ways to use and experience plant life including the Plant Priestess perspective.
Since my days of gardening as a child in Wisconsin, I've always been captivated by plants. They soothed me in times of trouble. They were always there for me. It's as if I could sense thier encouragement.
The hidden knowledge and versatility of plant life is astounding. During my teen years, I began my self-studies in herbalism – and like you, I was passionate about the topic, but overwhelmed with the information and a bit lost (and lonely) about how to continue.
As a Plant Priestess, my passion is bringing us back to the sacred world of plants.
I formalized my herbalism training with Gigi Stafne of Green Wisdom School of Natural and Botanical Medicine. I also earned a bachelor degree in Geography with an emphasis in Natural Resources Managment and then on to earn a master degree in Environmental Studies. I've worked in three greenhouses learning to cultivate and care for herbs, vegetables, shrubs, and trees. Also, I've taught 1000s of people of all ages about herbalism, horticulture, and environmental subjects for well over 10 years. 
II worked for a federally recognized shamanic Wiccan church for 6 months, interned with a cultural healing center with a tribal nation, and experienced other ways of knowing through ceremony, ritual, sacred fire circles, sweatlodges, and other activities.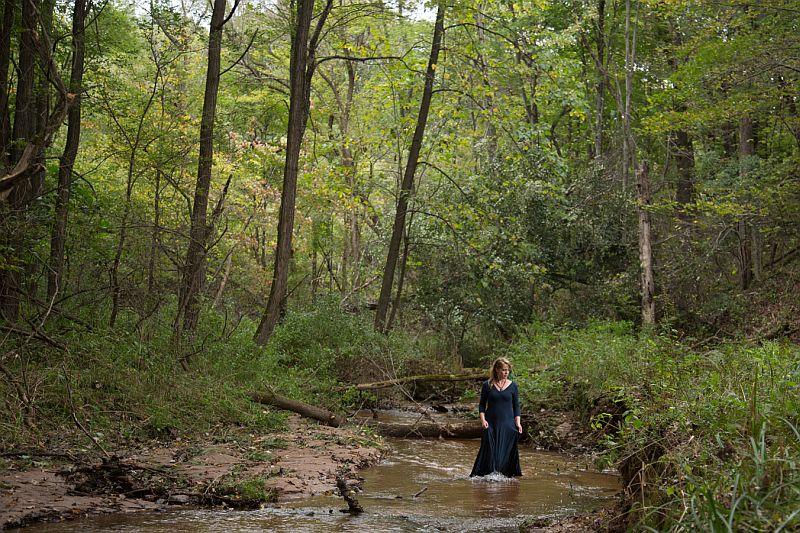 In accordance with Wisconsin law and professional standards, the purpose of Full Circle Herbals, LLC is for educational information about Complementary & Alternative Medicine subjects. It is not intended to take the place of personalized medical counseling, diagnosis and/or treatment by a trained medical physician. Herbs and other botanicals are classified by the Food and Drug Administration as food products, to date. Botanicals are not classified as "medicines".