Plant Priestess Circle
with Erin LaFaive
Learning plant wisdom, re-connecting to nature,
and circling up with like-minded individuals
dedicated to the plant realm.
Learn more below
membership open until January 4, 2019


If you want to learn more about
Herbalism 
through a Plant Priestess perspective, to help bring the sacred connection to plants back to humans  then join us in the Plant Priestess Circle!
Reconnecting – to nature, plants, yourself, and a circle of like-minded individuals.
Aligning – your desire to your life by actually listening to your inner calling to plants and the Priestess Path.
Advocating – for the plants in a way that aligns with your life
Allowing – your herbal interest to unfold and take root and surrendering to the inner call to learn more about medical uses of plants
You're going to connect with a circle of people interested in bringing sacredness back to our relationship with plants through ceremony, herbalism, and personal discovery. 
Wondering how we'll cover all this?      Great question!
Monthly webinars, lessons, or plant chats with me or a guest speaker
Fun, engaging activities such as journal prompts, guided meditations, and herbal worksheets
Access to the exclusive Plant Priestess Circle "library" – replays of webinars, worksheets, etc. through a secure, password protected, website portal
Access to the exclusive Facebook group "Plant Priestess Circle"
Discounts on new ecourses 
What's Included with the membership?
Live Webinars with me 
Your learning is not just for the memorization or the academic pursuit of plant knowledge – you want to use herbalism in your daily life to have deeper connection to plants and to your own health. I'll share with you my experience:
Growing, harvesting, drying, and remedy making methods
How to think about plants and herbal actions as it relates to your specific health goals
Proven tips to maximize your learning – I'll share methods I've used to help learn about herbs– from plant identification to matching herbs to your health ailments that can be applied to any plant!
Nature Spirituality– learn through ceremony, guided visualizations, journaling prompts, and other activities about connecting to plants and nature in general.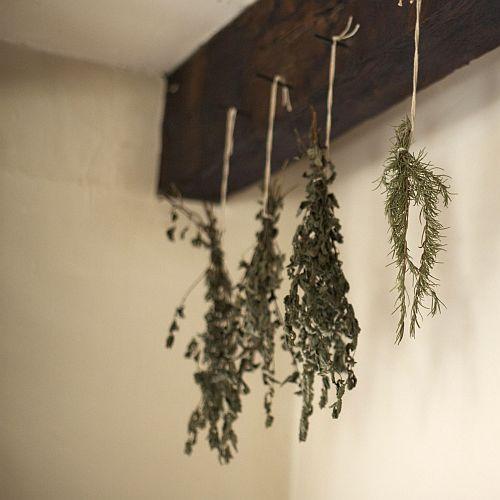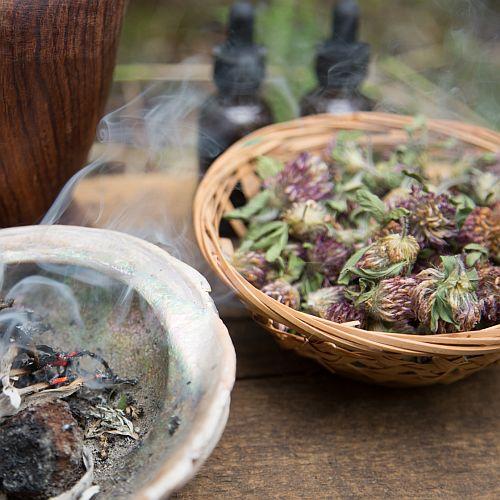 Supportive Circle of Plant Priestesses, Herbalist, Gardeners, Plant Lovers focusing on connection with nature and plants. 
The closed Facebook Group "Plant Priestess Circle" is exclusively for members. 
I'll ensure:
Supportive space  – we are all at different places in our path and that's A-ok!
I'm available to provide support – I'll post discussion prompts to help us all explore new and "old" concepts. I'll provide my perspective and look for all of you to add. It would be so boring if it was just me hanging out there!
I'll uphold the "supportive circle" standard – if I feel someone isn't being supportive or compassionate in responses then I'll ask for clarification about what's taking place and hopefully sort out the situtaion. If the behavior continues then I'll be telling the person to leave the group.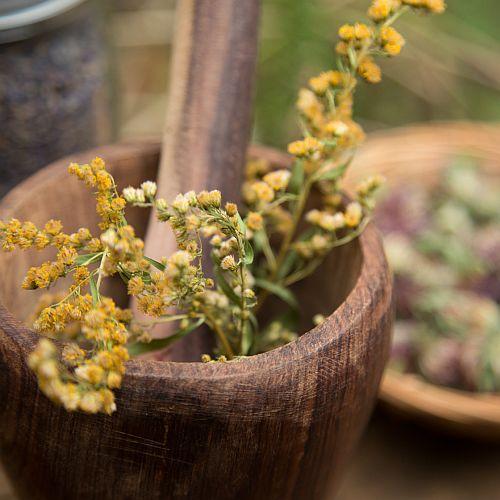 Guest Speakers
I'll invite guest speakers that I've personally connected to ensure a high quality experience. Speaker topics:
Priestess Path  We'll explore various perspectives on what i means to be a Priestess and how that looks in personal life and in a community.
Herbal knowledge and wisdom topics from specific uses of herbs, creating herbal remedies, harvesting and preserving herbs.
Connecting to Nature We'll explore connection moon phases to our lives, eating with the cycles of the seasons, nature spirituality, and more.
1-time payment Year membership
Value of the Plant Priestess Circle Membership is waaaaay beyond the yearly fee:
Herbal Book of Shadows (many templates + 5 videos) $48
Herbs to Soothe Anxiety (4 videos, pdf slides, notes) $48
3 Guest speakers (video- herbal remedy making, Priestess Path, and more) $48
Medicinal Trees and Shrubs (video, slides, handouts, quiz) ) $48
Growing Herbs (video + handouts) $24
Dosage webinar (video) $24
Plant Identification 101 (video) $24
2 Winter Solstice Celebration Ceremony (video) $24
Spring Equinox Celebration Ceremony (video) $24
Summer Solstice Celebration Ceremony (video) $24
Fall Equinox Celebration Ceremony (video) $24
Herb Gardening by the Moon Phases Webinar  $24
Giving Thanks to Plants through Composting (video + handout) $24
Herbs for Empaths (videos + handouts) $24
Harvesting and Drying Herbs (video + handout) $14
Digital version of Learning Herbalism Workbook $10
Plant Priestess Journaling Pages $8
Herbs for Winter Wellness (video + handouts) $8
Herb Gardening by the Moon Phases Planning Sheets $4
Apothecary templates $4
Weekly plant chats (14+videos) $10/month = $120
BONUS – Book Study videos each chapter of the "The Earth Path" by Starhawk
BONUS – Tree meditation
BONUS – Oracle/tarot/educational card lists
BONUS – 11 Mini Plant Profiles (PDF)
BONUS – Plant Priestess Book List
BONUS – Kids book list about nature spirituality and herbs
FORTHCOMING 2019! Green Witch Gardening (at least $149)


That's a $749 value and I'm offering it for $98!!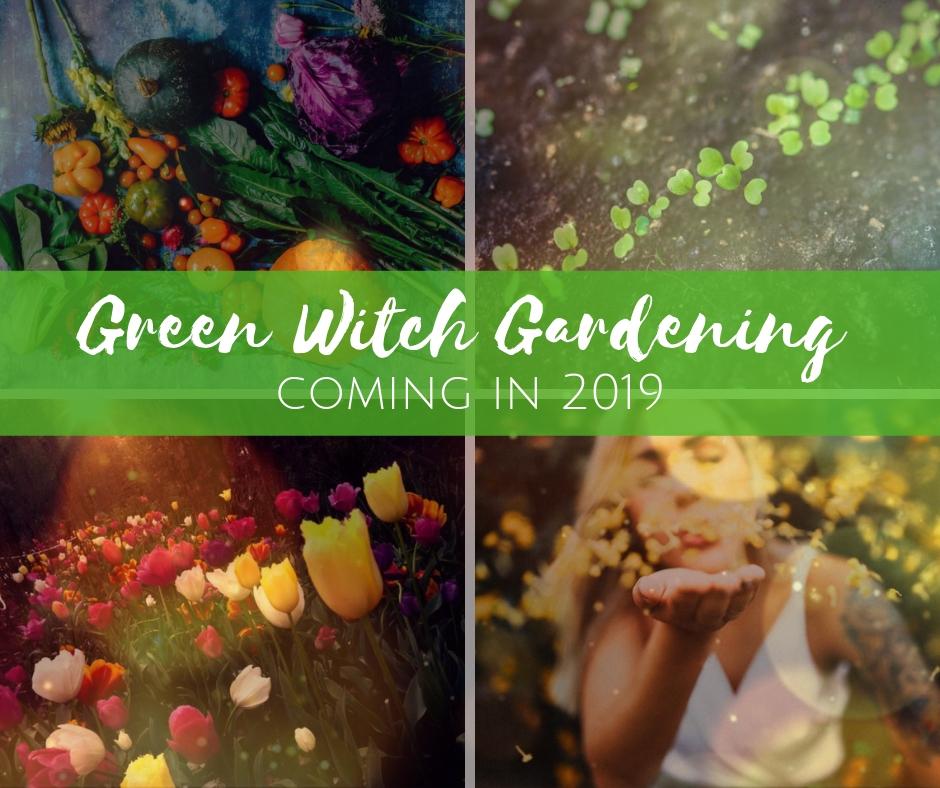 I'm Erin LaFaive, Master Herbalist and Plant Priestess
 I've been where you are today – and you don't be alone as a "weird" plant person!
Since my days of gardening as a child in Wisconsin, I've always been captivated by plants. They soothed me in times of trouble. They were always there for me. It's as if I could sense thier encouragement.
The hidden knowledge and versatility of plant life is astounding. During my teen years, I began my self-studies in herbalism – and like you, I was passionate about the topic, but overwhelmed with the information and a bit lost (and lonely) about how to continue.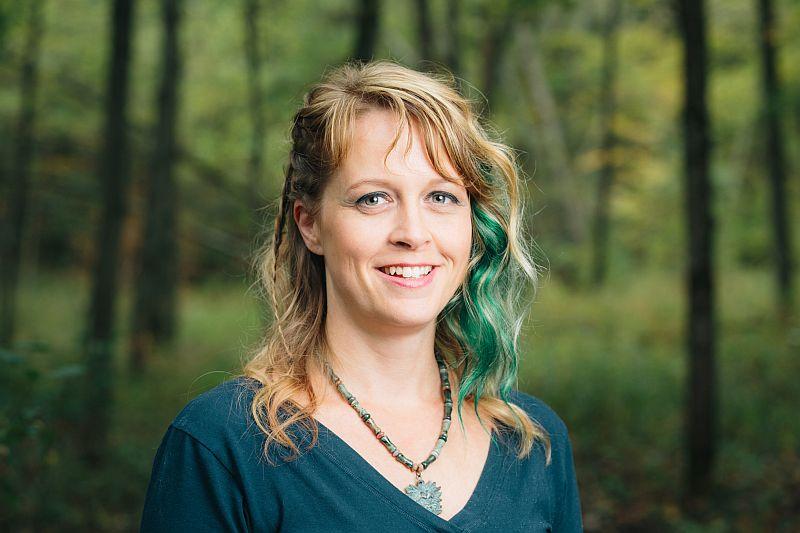 As a Plant Priestess, my passion is bringing us back to the sacred world of plants .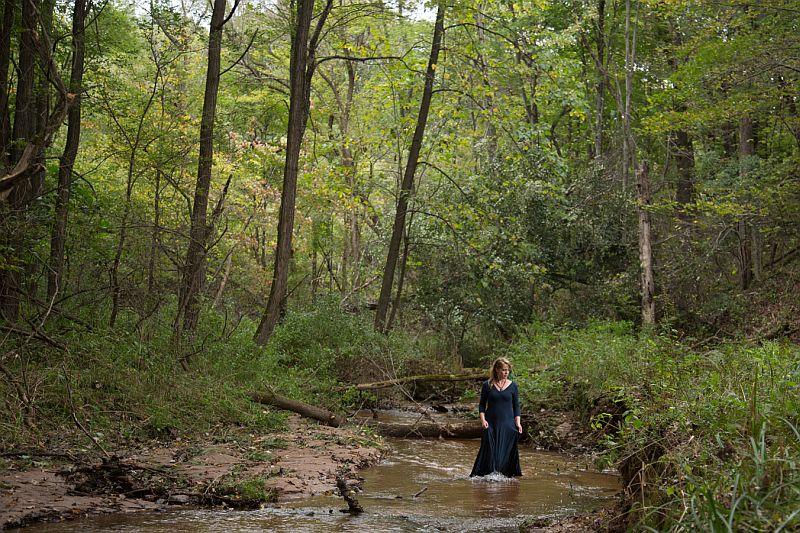 I formalized my herbalism training with Gigi Stafne of Green Wisdom School of Natural and Botanical Medicine. I also earned a bachelor degree in Geography with an emphasis in Natural Resources Managment and then on to earn a master degree in Environmental Studies. I've worked in three greenhouses learning to cultivate and care for herbs, vegetables, shrubs, and trees. Also, I've taught 1000s of people of all ages about herbalism, horticulture, and environmental subjects for well over 10 years.
I worked for federally recognized wiccan church, interned with a cultural healing center for those overcoming addiction, and experienced other ways of knowing through ceremony, ritual, sacred fire circles, sweatlodges, and other activities.
Guest Presenters


(pre-recorded)
Master Herbalist Amy Shea is the owner of Wise Waters Botanicals. Her passion for herbalism was sparked 16 years ago when she began her journey as an apprentice to Jessie Conaway. She graduated from Green Wisdom School of Botanical and Natural Medicine in 2015. Her teaching experience includes serving as a contracted instructor for Green Wisdom post graduation, as the Materia Medica Instructor for the Master Herbalism Program as well as beginner level classes and intermediate level classes and teaching sessions. Amy has a wide variety of interests within the realms of herbalism; and those interests continue to grow and expand, refine and evolve: herbal materia medica, medieval herb lore, herbal support for chronic illnesses and cancer, ethical and sustainable wildcrafting, and plants as a part of spiritual practice.
Amy Shea
I'm Nikki ~ a Holistic Life & Biz Coach, Priestess, Entrepreneur, Artist, Writer and Intuitive
I am passionate about Women's Empowerment – bringing the balance back through recognising and honouring the Divine within us all. I love to work with ceremony, ritual and intuitive insight to create a life you can fall in love with! Nikki Turner
Kerri Kiernan is a Master Herbalist and owner of River Prairie Apothecary which is a small business focusing on using natural remedies for self-care. Kerri grows her own herbs as well as uses medicinal plants from the wild to make her own remedies and products which she uses with her clients. Kerri loves to teach and share her plant knowledge with others in her community; she is passionate about inspiring others to care more deeply for themselves, for others and for all living things. https://www.facebook.com/riverprairieapothecary/
Kerri Kiernan
By now you're thinking, "Erin, this is awesome!"
"I've been so looking for  circle of like-minded people for so long!"
"What's the investment?"
Let me ask you this:
 How long have you spent trying to gather this information on your own?
Have you been frustrated because you can't seem to easily learn plant identification and usage? (Or worried to use the plants in case you're wrong?)
What would it be worth to have a trusted guide as you explore your calling around Plant Spirit Medicine and be able to put this knowledge to use – helping yourself and others?
Can you even put a price on it?
The investment for this Explorer Membership  is just $100 for a year.
 payment plan is $12/month for 12 payments (every 30 days). 
The investment for this Correspondance Membership  is just $400 for a year.
 payment plan is $40/month for 12 payments (every 30 days). 
The investment for this Apprentice Membership  is just $2000 for a year.
 payment plan is $500/month for 5 payments (every 30 days). 
Erin LaFaive's Plant Spirit Medicine course is a refreshing change from many other herbalism courses I've taken. Her love of plant medicine and gentle encouragement to students is wonderful. The printouts and resources she offers are excellent in keeping my herbal studies organized. What I love most about this course is that it gets into more than just the scientific information of plants. Respecting nature, getting to know the plants you're working with, learning to become aware of, and honoring, the energy and essence of the plants…this is an important part of Plant Spirit Medicine, and Erin encourages it in each lesson. I will definitely be taking more courses from Erin in the future! Lisa
"I loved the video last night and learned a lot, and I'm thankful you are doing this group" Alicia J.
" 
I am a Priestess and High Priestess Initiate and it is the most powerful thing I have even done in my life! It has helped me heal the wounds from my past and helping heal wounds from past lives.  There is so much work to be done and we need all the help that we can get! 
 Thank you for bringing so much light to this place!
"
Jamie G-H
" I truly do love your teaching style and encouragement to go out and do it. I have been planning where I can plant a ginkgo, Hawthorne, nettles, and other wild bushes and herbs….love the inspiration, love the knowledge, love herbalism! " Jennifer M.
What did you like about the Plant Priestess Exploration?
"I enjoyed learning what it really is to be a Plant Priestess. For so many years I said no that can't be me, but your very down to earth explanation made me realize this is part of who I want to be. It's nice to see a variety in directions people go with their practice."
Jen B.
Learning more about Plant Priestess Path is a worthy calling – and I want to help you learn easily and quickly – with a proven system that simplifies your knowledge and keep it organized.
I can't wait to help you on this path!

And you're protected by my 7-Day Money Back Guarantee:
I'm so sure that the Plant Priestess Circle will help you learn about plants, connect with others,  and organize your knowledge, I am offering a NO-question-asked 7-day money back guarantee.
Go through the videos and complete the exercises and worksheets. If you don't feel like you're gaining a deeper understanding of herbalism, Plant Priestess, and nature spirituallity after doing the exercises I'll refund your investment in full.
Are you ready? Or do you still have a few questions?
Below, I've included a few of the questions I hear most frequently, and their answers, to help you decide if this program is a good match for you.
Q. How much experience do I need to have?
 A. You don't have to have any! This course is perfect if you're just starting to learn about herbalism, the Priestess path, nature spirituality or you've been on the journey for years.
Q. Do you offer scholarships?
 A. Yes the process to apply is fill out the application form by clicking on this link. 
Q. What if I don't want to be a Plant Priestess but I still want to join?
A. You can think of the Plant Priestess Circle as a way to learn HOW to be a Plant Priestess or that a Plant Priestess is teaching and facilitating this circle. 
Q. Do I get access to every course you create?
A. No, new ecourses and workbooks will be an extra fee. But, Plant Priestess Circle members get a discount! I'll be offering loads of free learning opportunites for members. 
In accordance with Wisconsin law and professional standards, the purpose of Full Circle Herbals, LLC is for educational information about Complementary & Alternative Medicine subjects. It is not intended to take the place of personalized medical counseling, diagnosis and/or treatment by a trained medical physician. Herbs and other botanicals are classified by the Food and Drug Administration as food products, to date. Botanicals are not classified as "medicines".