Finally, a guide that helps you identify your unique herbal pathway.
Herbal Pathways mini ecourse
Inside Herbal Pathways, you'll get guidance on how to identify your herbal pathway archetype.
Finally, a guide that helps you identify your unique herbal pathway.
Introducing . . .
Inside Herbal Pathways, you'll get guidance on how to identify your herbal pathway archetype.
Tell me if this sounds like you:
You want to learn about herbs to support your body and spirit, but you are overwhelmed with where to start. 
You feel a connection with plants, but self-doubt takes over.
You feel scared you'll make a harmful herbal remedy.
You're unsure if herbal gardening is a hobby or spiritual endeavor.  
You crave to learn more about plant connection, but feel there isn't enough time. 
Good news!
You're not alone.
I've been there too and have heard thousands of other herbal lovers over the years.
We all get a bit stuck, overwhelmed, or discouraged which usually come from a few myths that float around.
"I found these exercises so enlightening. I realized that my connection to plants started when I was very young and I have had experiences and mentors all through my life that have always kept me connected to plants and nature no matter what was going on in my life."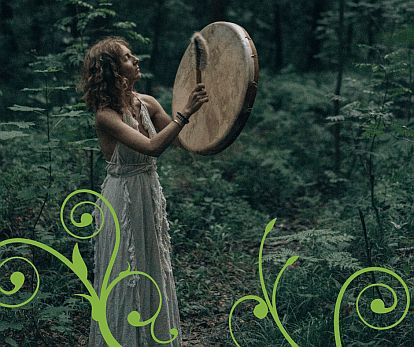 Myth #1 – The only way to explore plants is through science.
Yes, science is useful, but so is intuitive knowledge passed down from one generation to another. Not every valuable idea comes form a laboratory.
Herbal Pathways identifies other often forgotten ways to express plant connection.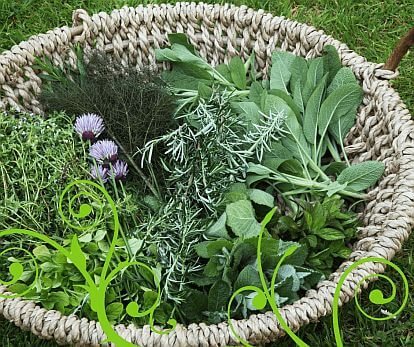 Myth #2 – You've got to be careful using herbs!
Every single hobby, activity, and vocation on earth has it's safety considerations. The various herbal pathways are no different. However, it's exciting to note that many herbs are as safe to use as well-known vegetables.
There are activities for all experience levels – from novice to expert – to participate safely. There's no need to refrain from learning about herbs, making remedies,  harvesting, etc.
Herbal Pathways dispels some of the fears and misconceptions about the ways people can carry on their herbal pathways. Some don't require putting one plant part in your mouth!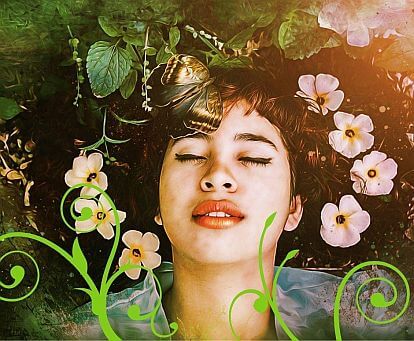 Myth #3 – Plant connection isn't real.
As long as humans have existed, we've depended on the green world for food, fuel, fiber, and medicine. It makes complete sense that we're hardwired to have a special bond with plants.
Some of us continue to feel this connection even in a modern world with no sense of direction for a plant journey. That's why I created Herbal Pathways, to help others acknowledge what they sense about the green world and go towards it, like a root senses water.
If you could finally have confidence about who you are . . .
If you could finally feel like you are right where you need to be . . .
If you could finally take an herbal class with assurance that the topics are right for you . . .
If there was a way to gain clarity about your plant connection in 90 minutes . . .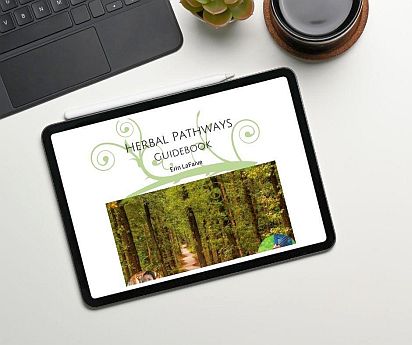 Herbal Pathways is yours for only $22
You have created a wonderful testament Erin. Herbal Pathways could not have come at a more perfect time for me. I couldn't be more grateful.
Those feeling a bit stifled with their herbal and plant journey can gain clarity using Herbal Pathways.
Those feeling overwhelmed with trying to learn all the things related to herbalism. Herbal Pathways helps those people find their focus on their herbal journey.
Those feeling like they don't fit into the common categories that often describe plant lovers.
Herbal Pathways uses a unique perspective to help you take a new look at your herbal pathway with activities to engage the power of metaphor, symbolism, and archetypes.
Hi, I'm Erin LaFaive!
I'm an herbalist and Plant Priestess who helps people explore the power of plants for optimal wellness and spiritual practice so they can feel healthy and connected to the essence of who they are.
Besides talking to plants, I love to bake, organize, and nest in my home. When I watch television, it's Outlander, Witcher, Shadow and Bone, and Seinfeld.
Of course, I have my own garden since I can't keep my hands out of the soil even if I try, which includes vegetables, herbs, perennial flowers, and the beautiful "weeds".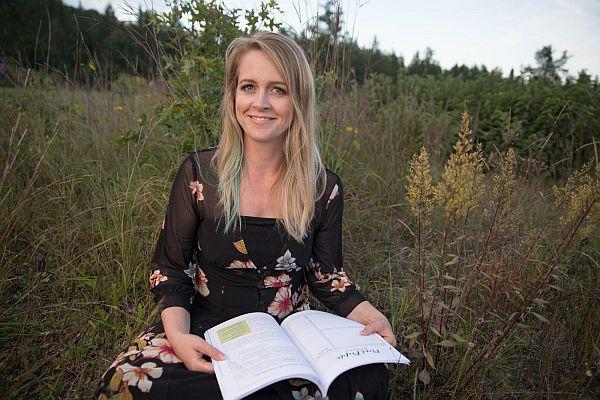 Why I created Herbal Pathways
I want to help people embrace their own herbal interest and plant connection.
My hope is for you to increase self-confidence about your journey using and learning about herbs.
I also believe that when you reconnect to plants, you reconnect to yourself.
I want you to be able to enjoy everything that your personal herbal pathway has to offer for optimal wellness to spiritual uplift.
What's inside Herbal Pathways?
Lesson 1: Metaphor and symbols
This eCouse uses metaphors and symbols to transform the way we look at our plant connection. A brief video lesson will provide a common language we all understand going through this eCourse.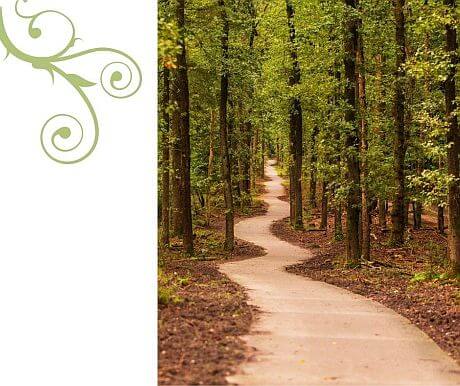 Lesson 2: Actions & Recipients
There are so many things to DO with herbs – the actions. Interacting with herbs through growing and learning are common, but other plant connection actions are waiting for you too.  This lesson will reveal the many ways to interact with plants and identify the five recipients that herbal pathways focus on.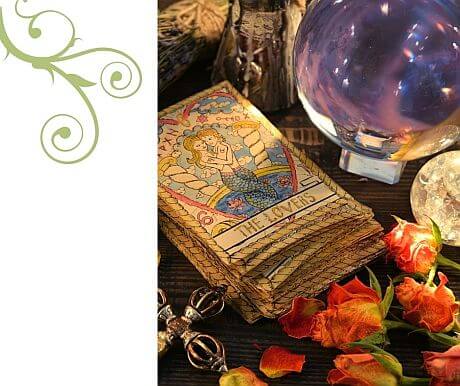 Lesson 3: Plant Pathways Exploration Toolkit
This lesson contains hands-on activities with a brief video describing how to use the digital toolkit, including Explore Your Story, Plant Journey Map, and Vine Line.
The activities  help you gain clarity about your herbal pathway. You'll have many options for implementation  from electronically fillable to printing the documents.  Others have the possibility to put their art supplies to use.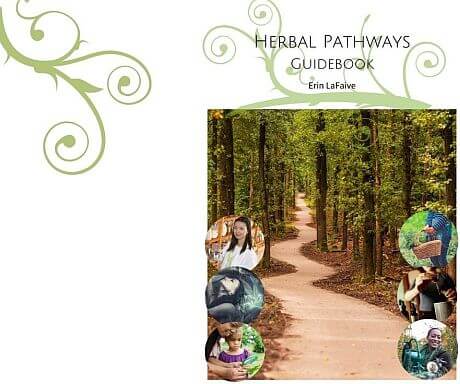 Lesson 4: The Archetypes
The five herbal pathway archetypes are described in this lesson, including each archetype's core actions, recipients, and the shadow side.
Archetypes are a powerful way to conncet with your herbal pathway essence.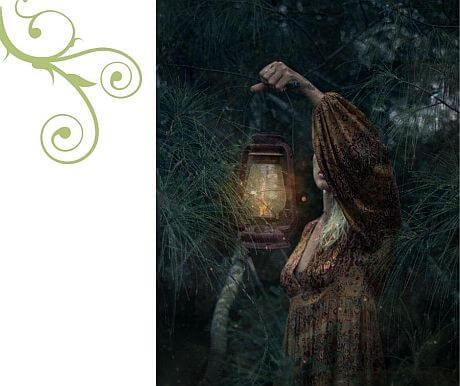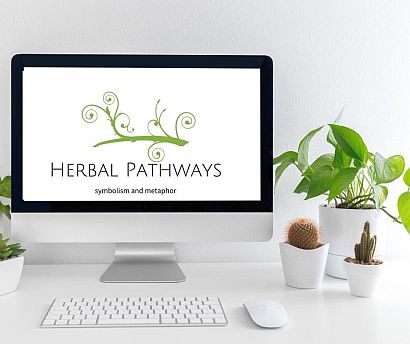 Lesson 1 video (11 minutes) ~ $49 value
Lesson 2 video (20 minutes) ~ $149 value
Lesson 4 video (25 minutes) ~ $249 value
Guidebook (20 pages) ~ $98 value
(TOTAL value of $594)
Get it today for just $22!
Got questions? I've got answers!
Q: How much experience with plants or herbs do I need to have to take the eCourse?
A: You don't have to have any! You'll be amplifying your life experience and personal plant connection. This course is perfect if you're just starting to learn about herbalism or you've been on the plant journey for years and you want to gain some clarity.
Q: Do you allow refunds?
A: No, I do not. Please contact me prior to purchase with any questions. This is a digital course, therefore after you purchase it all the material is available instantly and there's no way to return the "merchandise".
Q: What supplies do I need to take this eCourse?
A: What supplies do I need to take this eCourse?
A computer or other digital device that can play videos and audio. A printer would be helpful, but not required. You'll also need some paper, something to write with, and potentially some other fun items to use – markers, scissors, paint, etc. – if you want to add some color and artistic talent to the activities.
Q: How long will it take me to complete this eCourse?
A: The videos and other recordings total about 90 minutes. The amount of time to finish the activities varies on how much you put into them. I estimate the main lessons and activities could be finished in 90 minutes.
Q: How long do I have access to this eCourse?
A: You have lifetime access to the videos and activities. You can do it again and again!
Q: How many herbs and plants will I learn in this eCourse?
A: The lessons and activities are about exploring and identifying your herbal pathway. Specific herbs aren't discussed.
Sales are final. Please send questions prior to purchase to erin.lafaive@fullcircleherbals.com or preview the program description at this website.