Green Witch Gardening
Spring Lessons
Add magic to your garden . . .
. . . or a garden to your magic with this 4 week ecourse
Starts April 18, 2019 
Registration closes: April 16, 2019 
Registration closed for now
Have you wanted to add more magical intention into your garden or gardening to your magical practice?
This 4 week eCourse where you will learn the necessary skills and knowledge for growing a bountiful garden.
Whether you dream of cultivating herbs, flowers, or vegetables, this eCourse will provide you with the tools you need to succeed. 
What is magic? Beliefs and ideas manifested into physical form with the use of spiritual tools such as meditation, ritual, ceremony, songs, altars, and others. I believe magic helps make a successful garden. And gardens help make magic more successful.

What is Green Witch Gardening?
Give back to nature through general garden care and energetically through prayer, song, ritual, ceremony, and other ways.

Work with Nature's cycles.
Considering all the living organisms interacting with the garden.
Also, I believe a garden should feel like a magical sanctuary, not a chore.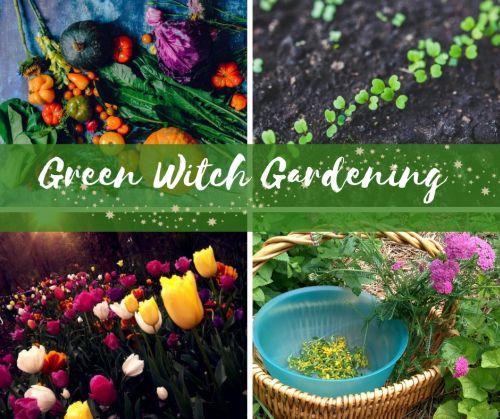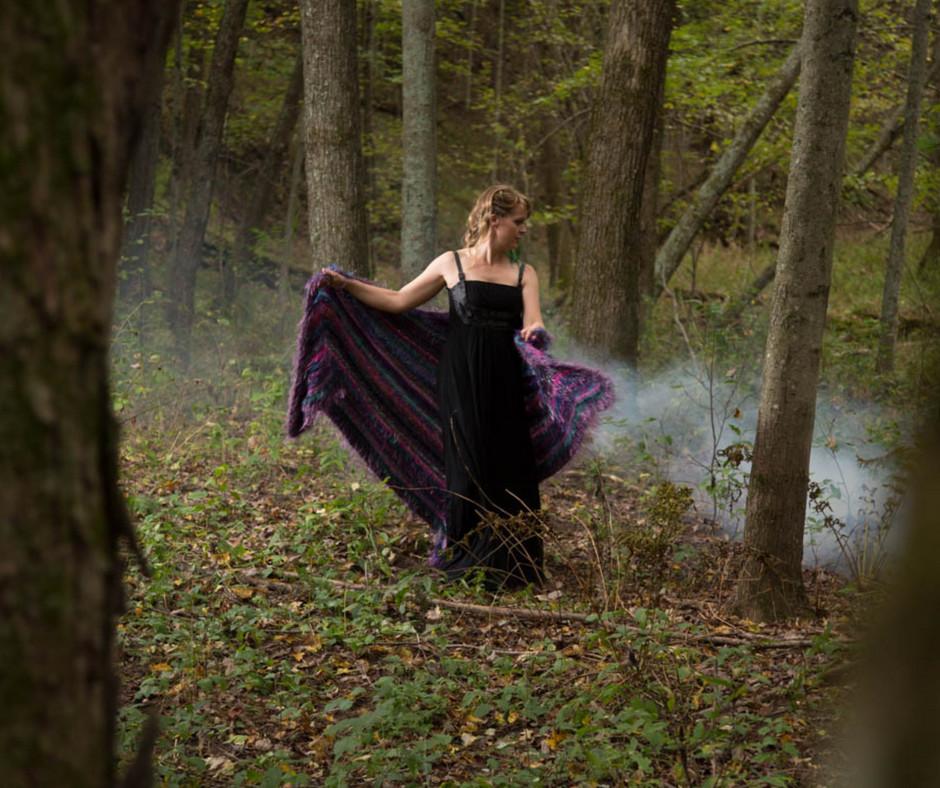 What's in the eCourse?
8 pre-recorded video lessons 

planning sheets (downloadable, printable, electronically fillable)

journal prompts (downloadable, printable, electronically fillable)
lesson summaries (downloadable, printable, electronically fillable)
1 audio meditation
1 ritual outline 
What will I learn?
Lesson 1 – Setting Intention
Setting intentions for the garden 
Things to consider when selecting a garden location
Creating sacred space in the garden
Lesson 2 – Creating a Garden
Learning about different garden methods
Learning soil assessment needs
Preparing the ground for planting
Listening to the land meditation
Lesson 3 – Planting the Garden 
Best practices for planting day(s)
Decision factors for direct seeding or buying/growing transplants
Seed blessing
Lesson 4 – Care for the Garden 
Watering best practices
Adding fertility and energy to the soil
Ways to minimize "weeds" 
Pest management options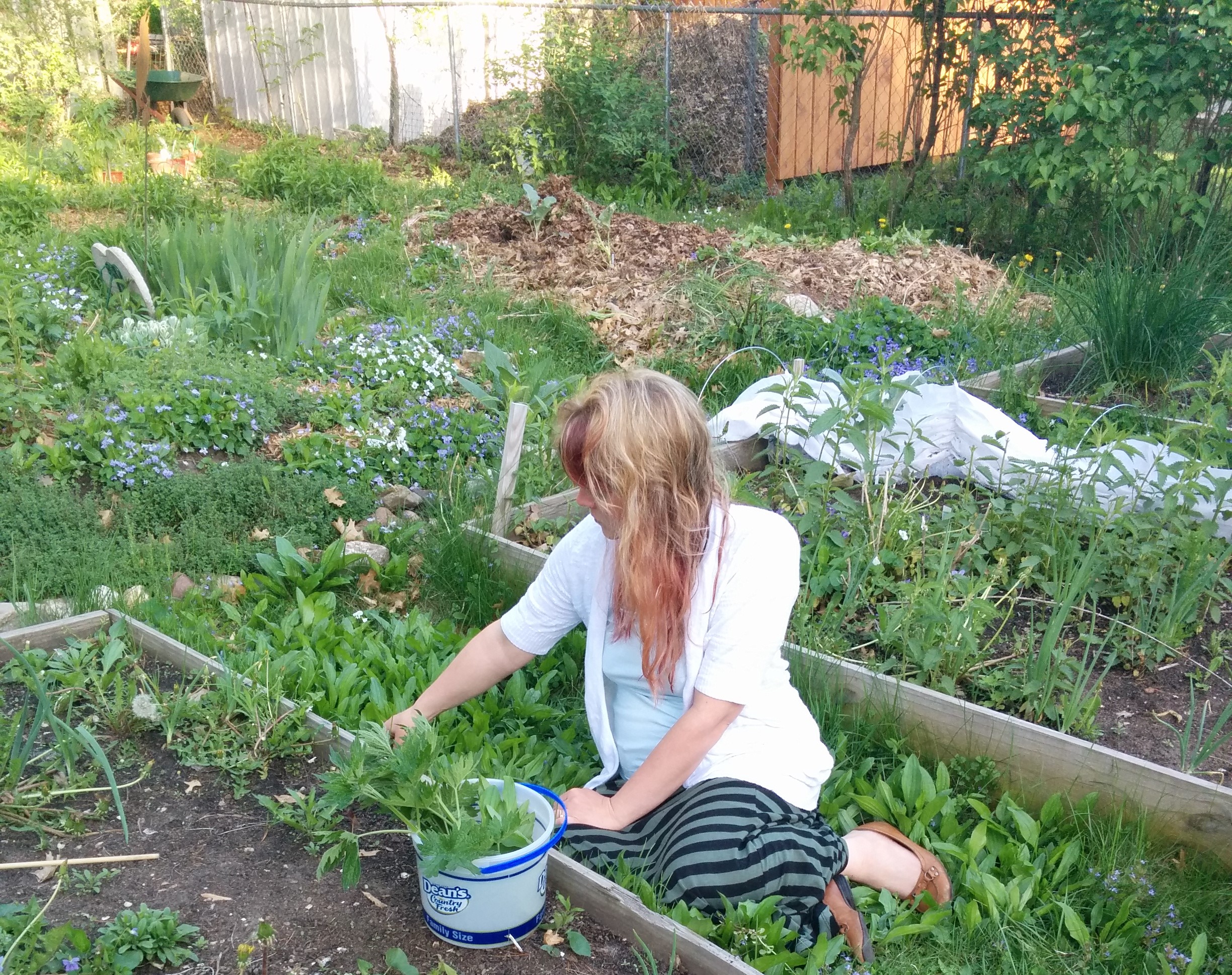 feedback about my teachings
WOW!! This is such a fabulous resource. Thank you for all the effort you put into this training. I've learned so much from this! I've found most resources that I've looked at to be so far beyond me that I can't seem to understand them and put them to use so I continue to feel defeated in this area… Thank you for the practical, simplistic approach you take with this. I felt like I was just sitting at the kitchen table with a friend, gleaning from what you have learned. You have tilled my mind, drop the seeds in and watered them with this presentation! I'm now "sprouting with ideas" of practical applications for my gardening! Many Thanks!

I took Erin's online plant spirit medicine class. It was easy to follow for someone who is new to herbs and very informative. Erin made learning about herbs easy and fun. I loved the easy-to-use forms and as an Aromatherapist I want to use the forms in my work. I would highly recommend taking Erin's classes and personally look forward to more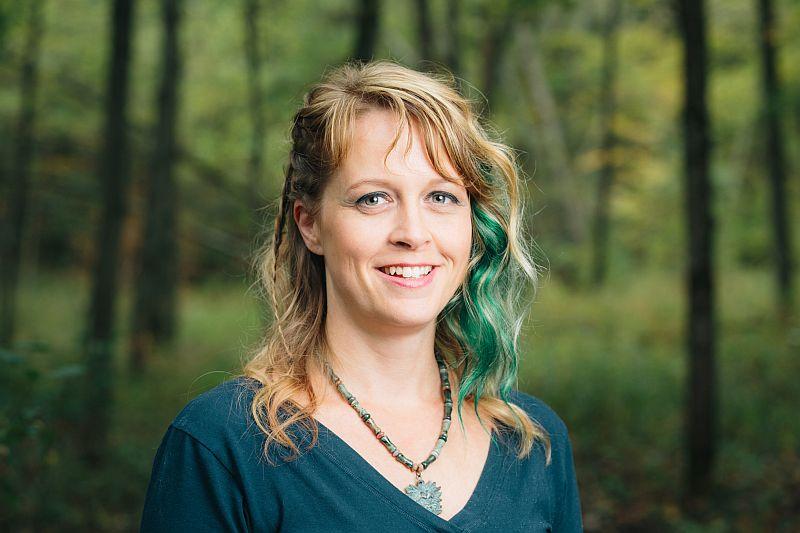 About Me
Hi, I'm Erin LaFaive, Master Herbalist and Plant Priestess
I've been studying and practicing nature spirituality for decades. I've worked in three greenhouses learning to cultivate and care for herbs, vegetables, shrubs, and trees. Also, I've taught 1000s of people of all ages about herbalism, horticulture, and environmental subjects for well over 10 years.
Since my days of gardening as a child in Wisconsin, I've always been captivated by plants. They soothed me in times of trouble. They were always there for me. It's as if I could sense their encouragement.
The hidden knowledge and versatility of plant life is astounding. During my teen years, I began my self-studies in herbalism – and like you, I was passionate about the topic, but overwhelmed with the information and a bit lost (and lonely) about how to continue.
As a Plant Priestess, my passion is bringing us back to the sacred world of plants.
I formalized my herbalism training with Gigi Stafne of Green Wisdom School of Natural and Botanical Medicine. I also earned a bachelor degree in Geography with an emphasis in Natural Resources Management and then on to earn a master degree in Environmental Studies.
 I worked for a federally recognized shamanic Wiccan church for 6 months, interned with a cultural healing center with a tribal nation, and experienced other ways of knowing through ceremony, ritual, sacred fire circles, sweat lodges, and other activities.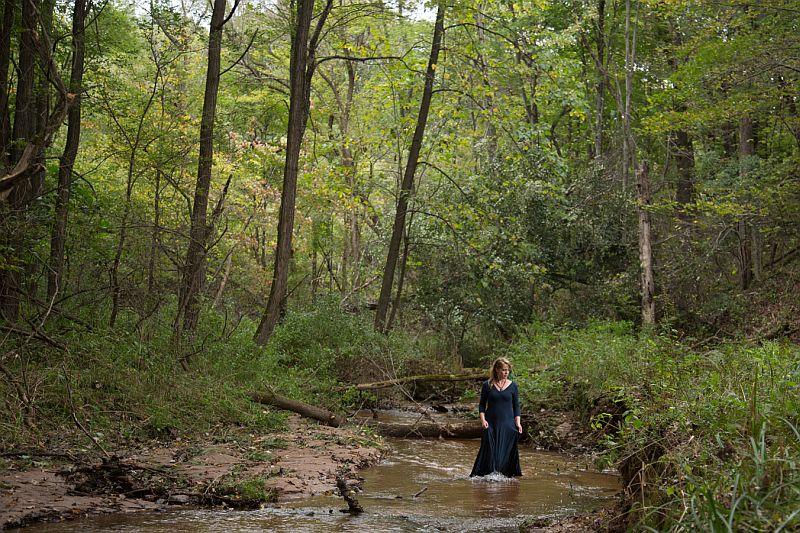 The results of the lessons depends on many factors such as your effort, weather patterns, and pest pressures. Full Circle Herbals is not liable for garden results.